Electricity Safety During Storms
Right now, many of us have already been affected by devastating floods, and many more are at risk over the coming days. Our hearts go out to those who have been impacted.
Stay safe
!
It's crucial you stay up-to-date for further warnings and advice through:
- Bureau of Meteorology
- Queensland Fire and Emergency Services
- Queensland Police
- ABC NEWS or your local radio station
Call 000 for life threatening, critical or serious emergency situations only!
PROFESSIONAL ELECTRICIAN IN BRISBANE & SURROUNDING SUBURBS
If you're searching for the best licensed electrician in the Brisbane area and surrounds (Alderley, Ashgrove, Bardon, Newmarket, Paddington, Stafford, The Gap), look no further than Allyn White Electrical.
We are available to respond to emergency calls.
---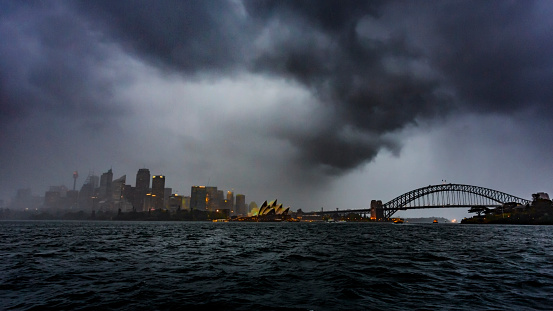 IMPORTANT SAFETY INFORMATION
Clean-up After a Flood
It's important to clean-up safely after a storm and flooding.
Report fallen, low or damaged power lines to the emergency services and stay away from them.
Stay away from electrical signs, streetlights, electrical cables, foil insulation or other conductive material that may be lying around your house.
Stay away and don't touch switchboards if they are damaged by water, fire or if lightning is close, and warn others to do the same.
Don't do your own electrical work - it's illegal and dangerous. Always use a licensed electrician, you can check your electrician is licensed using our Electrical Licence Search (ELIS)..
If you have a solar power generating system, avoid getting on the roof keep away from solar panels and their cables.
Electrical Appliances and Equipment
Using water-damaged equipment can cause electric shocks and fires so make sure you:
Dispose of water-affected electrical items, such as kettles, toasters, and televisions.
Have a licensed electrician check all water-damaged hard-wired electrical appliances, such as air-conditioning units or stoves, intended for reuse. This safety check may be required before the power supply can be reconnected.
Property or Connection Damage
If your property or connecting line has been damaged by the storm or flood, you may need verification tests on your switchboard, wiring, equipment, and appliances to be carried out prior to reconnection to ensure the electrical circuits are still working.
A licensed electrician will need to perform this task and a certificate of test will ensure your local electricity distribution entity can reconnect your service.
Queensland Disaster management has more information about storm safety and actions to take before, during and after a storm.
Contact a Licensed Electrician in Brisbane for Your Home Electrical Maintenance, Repairs and Installations
Installation, repairs, upgrades, lighting advice for your home and outdoor spaces. No matter what your home renovation plan calls for, you can trust Allyn White.
With over 45 years of experience in all aspects of domestic, industrial, commercial and emergency electrical work, Allyn will be able to assist with your electrical problems in Brisbane.
For a free quote by a licensed electrician call 0416 235 641 to arrange a time to discuss your electrical needs.
Our charge out rate remains the same during the week, weekends and after hours, so don't hesitate to contact us today!
We are available for emergency calls.
Source: electricalsafety.qld.gov.au and disaster.qld.gov.au
Information
Category
Trade & Professional > Electrician
Keywords
#electricity safety
#electrical safety
#electricity safety during storm
#electrical safety during storm
#storm in queensland
#storm in australia
#australia storm
#flood in australia
#australia flood
#stay safe during storm
#emergency calls
#emergency calls during storm
#safety information
#electrical safety information
#electrical equipment safety
#queensland disaster management
#electrical safety management
#electrical safety tips
#electrical tips
#electrician
#electrical service
#allyn white electrical
#allyn white brisbane
#electrical contractor
#best electrician in brisbane
#best electrician in bardon
#best electrician in paddington
#brisbane electrician
#bardon electrician
#professional electrician near me
#electrical contractor bardon
#brisbane electrical contractor
#local electrician bardon
#alderley electrician
#ashgrove electrician
#best electrician in alderley
#best electrican in ashgrove
#best electrician in the gap
Profile
Allyn White
Allyn White is a licensed electrical contractor and electrician in Brisbane QLD. Allyn is ...