Electrical Safety During Storms
Storms, floods, cyclones, and unpredictable weather are common in Queensland particularly in our summer months. Prepare for storm season by following these guidelines to ensure that you and your home are electrically safe.
Prepare your property in the event of a storm or flood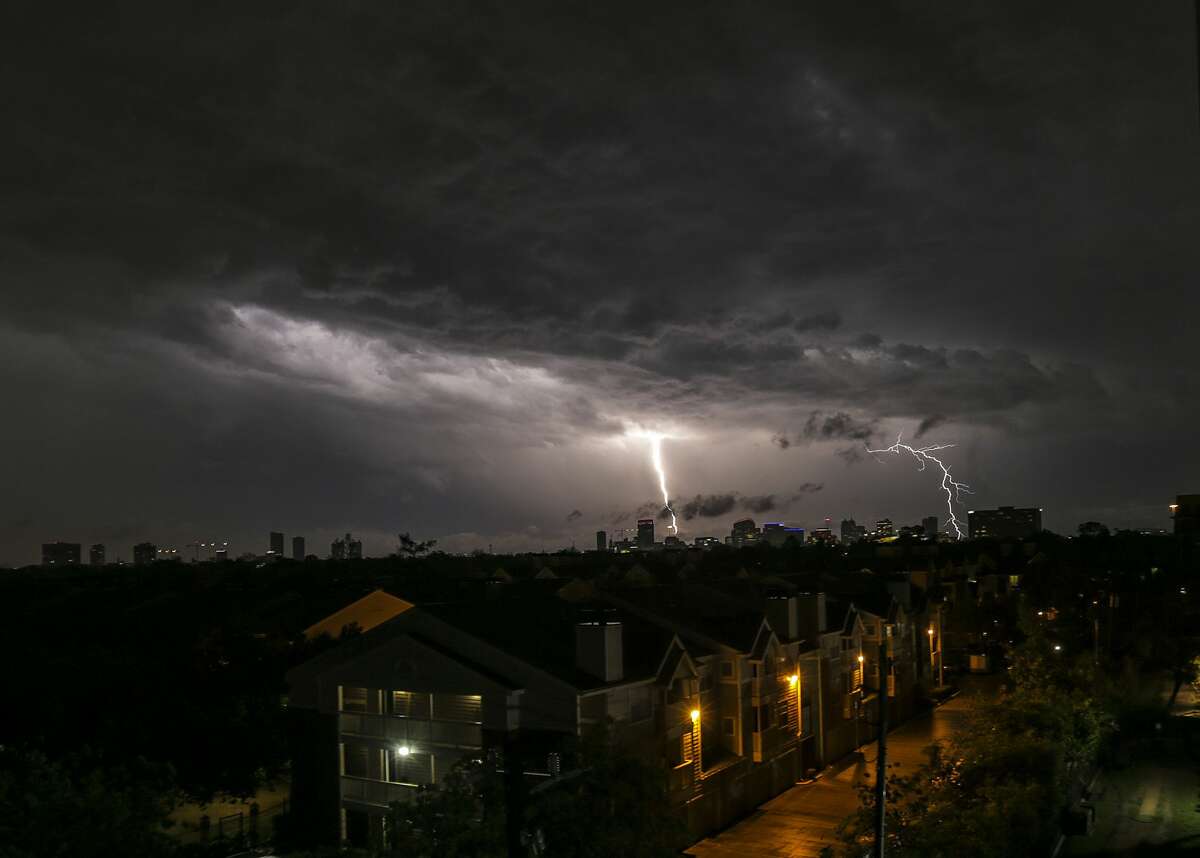 Prior to a storm or rainy season:
- Install and test a safety switch on a regular basis.
- In an emergency, know where to turn off your power, gas, and water supply.
- Pack up any electrical equipment that isn't in use and store it in a secure location.
- Unplug outdoor TVs and non-fixed aerials and store them in a dry location.
- When a storm is approaching, turn off and unplug all electrical equipment.
- Use the safe isolation procedure to shut down your solar PV system.
To keep you and your property safe during a storm or flood, follow these simple guidelines:
- For weather updates, tune in to your local radio station.
- If you've lost power, turn off your outlets and unplug any electrical equipment.
- Using a fixed telephone during a thunderstorm can result in an electric shock.
- If floodwaters are expected, relocate electrical equipment to higher ground.
- Keep a safe distance from power lines, trees, and waterways.
Clean-up following a storm or flood
It is critical to clean up after a storm in a safe manner.
- Listen to your local radio station for any additional warnings or advice.
- Stay away from fallen, low, or damaged power lines and notify the emergency services or your local electricity distribution entity.
- Avoid touching any electrical signs, street lights, electrical cables, foil insulation, or - other conductive material that may be lying around your house.
- Stay away from and don't touch switchboards that have been damaged by water, fire, or lightning, and warn others to do the same.
- It's illegal and dangerous to do your own electrical work. Use a licensed electrician at all times.
- If you have a solar power system, avoid going on the roof and stay away from the solar panels and their cables.
Damage to property or connections
If your property or connecting line has been damaged by a storm or flood, you may need to conduct verification tests on your switchboard, wiring, equipment, and appliances before reconnection to ensure the electrical circuits are still operational.
This task will require the services of a licensed electrician, and a certificate of test will ensure that your local electricity distribution entity can reconnect your service.
More information about storm safety and what to do before, during, and after a storm can be found at Queensland Disaster Management
PV solar systems
If your solar PV system has been damaged, have a licensed electrician inspect it, make any necessary repairs, and ensure that it is electrically safe before re-commissioning it. This check must be completed before any other clean-up work around the PV cells and associated electrical wiring can begin.
Even if the network supply is turned off, PV systems continue to produce voltages during the day, so the PV cells and associated wiring remain active.
During the cleaning process:
After a storm/flood/cyclone, do not attempt to turn off the system.
Keep your distance from the solar panels and wiring.
Check the system with an electrician.
Follow the start-up procedure if your system has been checked and found to be safe.
Your solar PV system generates electricity while the sun is shining. Always treat the system and its associated wires as if they were living.
Appliances and equipment powered by electricity
Using water-damaged equipment can result in electric shocks and fires, so make certain that you:
- Water-damaged electrical items, such as kettles, toasters, and televisions, should be discarded or repaired by a licensed electrician.
- Check all water-damaged hard-wired electrical appliances, such as air conditioners or stoves, that are intended for reuse with a licensed electrician. Before the power supply can be reconnected, this safety check may be required.
Generators
Generator power can be dangerous, so make sure you:
- Connect your generator to your home's electrical wiring with a generator change-over switch and the appropriate socket. A licensed electrician must install these switches.
- Do not connect your generator to your house via a PowerPoint on a power circuit or any other means. This can result in dangerous 'back-feeding.'
- Check that all of the leads used to connect your generator are in working order.
- Use power distribution boards with an overload cut-out switch.
- Start the generator outside or in a well-ventilated space.
- Follow the manufacturer's instructions and do not exceed the load rating of the generator.
Contact a Licensed Electrician in Brisbane for Your Home Electrical Maintenance, Upgrades and Repairs
Installation, repairs, upgrades, lighting advice for your home and outdoor spaces. No matter what your home renovation plan calls for, you can trust Allyn White.
With over 45 years of experience in all aspects of domestic, industrial, commercial and emergency electrical work, Allyn will be able to assist with your electrical problems in Brisbane.
We are open for business over the Christmas and New Year break. For a free quote by a licensed electrician call 0416 235 641 to arrange a time to discuss your electrical requirements.
Our charge out rate remains the same during the week, weekends and after hours, so don't hesitate to contact us today!
Source: electricalsafety.qld.gov.au
Information
Category
Trade & Professional > Electrician
Keywords
#electrical safety
#electrical safety during storm
#storms in queensland
#summer months in queensland
#electrical safe
#disaster management
#queensland disaster management
#electrical safety management
#electrical safety tips
#electrical tips
#electrical safety tips during storm
#make your home electrically safe
#electrical appliances
#electrical outlet
#electrical installation
#electrician
#electrical service
#electrical contractor
#allyn white electrical
#allyn white
#allyn white brisbane
#best electrician in brisbane
#best electrician in bardon
#best electrician in paddington
#brisbane electrician
#bardon electrician
#professional electrician near me
#electrical contractor bardon
#brisbane electrical contractor
#local electrician bardon
#alderley electrician
#ashgrove electrician
#best electrician in alderley
#best electrician in ashgrove
#best electrician in the gap
Profile
Allyn White
Allyn White is a licensed electrical contractor and electrician in Brisbane QLD. Allyn is ...