Play it safe: electrical safety tips around the home
Read our essential electrical safety tips to make your home a safer place all year round and remember to play safe, it could save a life. The best way to avoid electrical hazards is prevention!
As we all know electricity is an integral part of our lives, which many of us today could not imagine living without. With the increased use of technology and the upgrading of so many different household appliances, ensuring the electrics around your home are working safely and at their optimal level is a crucial safety factor for every home. It's easy to forget that if used incorrectly, it has the potential to injure or kill.
Avoid Using Electrical Items in Wet Areas
It should go without saying that you should avoid using electrical items in wet areas. Only touch appliances with dry hands.
Electricity and water do not mix, so don't allow them to come in contact with each other.
Childproof Your Outlets
If you have a family with young children or cheeky pets that like to get up to mischief, it's a good idea to childproof your electrical outlets which aren't in constant use.
This will keep your family safe from any mishaps.
Don't DIY
Use an electrician for your electrical work, even if you think you could DIY.
An electrician is licensed to make changes to wiring, switches and cables; you aren't. Not using an electrician can also affect the validity of your insurance.
Don't Leave Hot Appliances Unattended (hair dryer/straighteners/heaters)
Never, ever leave heat-based appliances unattended.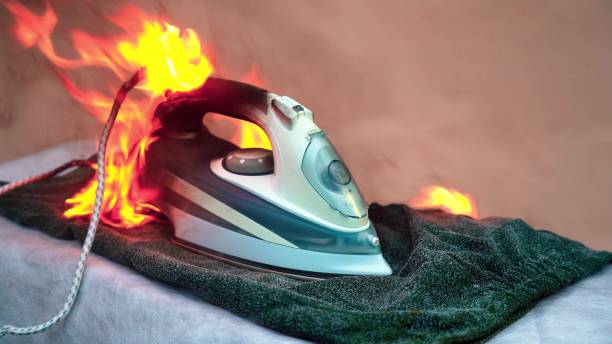 This includes heaters, hairdryers, and hair straighteners. These could easily overheat, potentially causing a fire.
Don't Overload Power Points
Overloading your sockets with multiple appliances is never a good idea. Each socket has a maximum level of amperage it can handle.
The more plugs that are connected to one socket, the more power you're demanding from just one outlet and there is a chance that it could result in a short circuit and even a fire.
Dust Your Appliances
Keep your electrical appliances free from dust. throw away any damaged or old appliances. Dust can cause blockages in your appliance and when it relies on a fan to run and keep cool, this could be detrimental to the appliance.
Electrical hazards need to be fixed immediately
If you find any hazards around your home, ensure they are attended to immediately. If something needs repairing or replacing, remove it from the socket as soon as you see it is damaged and let everyone know not to use it. Ensure you contact a licensed electrician to complete the repairs as soon as possible or correctly dispose of the appliance and buy a new one.
Give Your Appliances Space
Make sure you have some space around your appliance if it emits air.
Even inbuilt appliances like fridges and dishwashers will usually have requirements for free space they need surrounding them to perform optimally.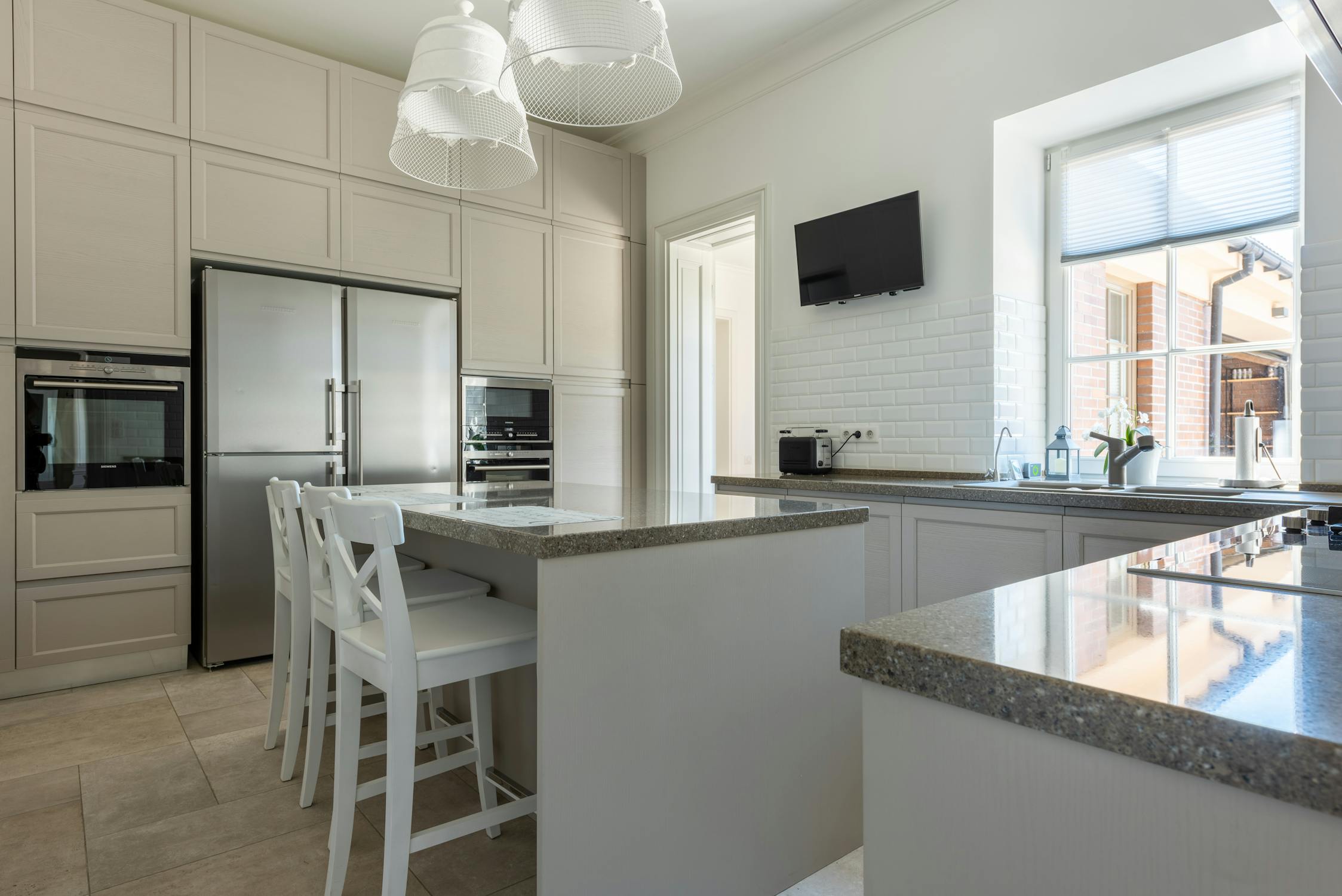 Poor ventilation can lead to overheating and breakdown.
Invest In Smoke Alarms – Make sure they work
Always have functional smoke alarms in your home. Test them regularly to make sure they are still working and change the batteries as often as recommended by the manufacturer.
Keep A Fire Extinguisher
You might think only businesses need to have fire extinguishing equipment on site, but it's also a good idea to keep something at home as well.
You could buy a fire blanket or small extinguisher to keep at home for emergencies. Make sure everyone in the family knows where it is kept and how to use it.
Repair Any Water Leaks Quickly
Notice a water leak in your home? Get it repaired as soon as you can.
If left too long, the water could soak into your electrical sockets or appliances and cause damage, such as a fire.
Repair Damaged Cords
Inspect your electrical cords regularly for any damage or fraying. If you have pets or children in the home this is especially important.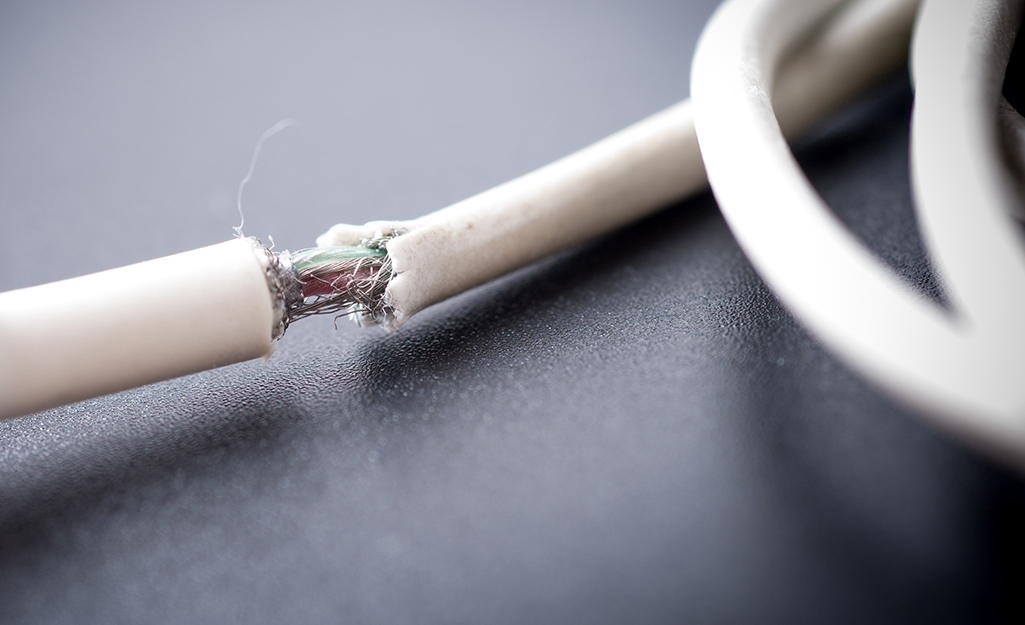 If you notice any damage to the cords, repair it where possible, or get a licensed electrician to replace them if necessary.
Replace Damaged Plugs
Plugs should also be monitored for damage, particularly for older appliances that might have experienced more wear and tear from regular use than your newer appliances. If any of your appliances appear damaged or have exposed wires, do not use them.
Turn It Off
Not using an appliance?. Turn it off at the wall. Even better, unplug it completely.
Understand Your Switchboard
Knowing how your switchboard works is important.
Should your lights or appliances stop working, you can check the switchboard to see if it's a particular circuit or item that has caused it to trip.
Knowing how to switch your electricity off in an emergency is also crucial.
Your switchboard must have safety switches installed on all circuits as it's the law, if you have inadequate safety switches contact a licensed electrician.
Christmas lights
Take care when putting up and taking down your Christmas lights. Ensure you only use indoor lights inside and outdoor lights outside, and always test the lights before putting them up and then test your safety switches after installing your lights.
Christmas lights must meet safety standards and are required to have an Australian certificate of approval before they can be sold in Queensland.
Look for an approval number or the regulatory compliance mark logo. These indicate compliance with Australian Standards.
Contact a Licensed Electrician in Brisbane for Your Home Electrical Maintenance, Upgrades and Repairs
Installation, repairs, upgrades, lighting advice for your home and outdoor spaces. No matter what your home renovation plan calls for, you can trust Allyn White.
With over 45 years of experience in all aspects of domestic, industrial, commercial and emergency electrical work, Allyn will be able to assist with your electrical problems in Brisbane.
For a free quote by a licensed electrician call 0416 235 641 to arrange a time to discuss your electrical requirements.
Our charge out rate remains the same during the week, weekends and after hours, so don't hesitate to contact us today!
Source: safety.lovetoknow.com
Information
Category
Trade & Professional > Electrician
Keywords
#electrical safety tips
#electrical safety
#electrical tips
#electrical safety tips around home
#make your home a safer place
#electrical hazard prevention
#electrical appliances
#electrical outlet
#electrical hazard
#switchboard service
#switchboard upgrade
#electrical installation
#electrician
#electrical service
#electrical contractor
#allyn white electrical
#allyn white
#allyn white brisbane
#best electrician in brisbane
#best electrician in bardon
#best electrician in paddington
#brisbane electrician
#bardon electrician
#professional electrician near me
#electricial contractor bardon
#brisbane electrical contractor
#local electrician bardon
#alderley electrician
#ashgrove electrician
#best electrician in alderley
#best electrician in ashgrove
#best electrician in the gap
Profile
Allyn White
Allyn White is a licensed electrical contractor and electrician in Brisbane QLD. Allyn is ...