Get interconnected. It's Now The Law in Queensland to Have Your Smoke Alarm Upgraded
From January 1, 2022, All homes being sold, leased, or having their lease renewed, must have photoelectric, interconnected smoke alarms installed in every bedroom, connecting hallway, and on each storey. If you haven't already upgraded to the new smoke alarms requirements, why not make it your New Year's resolution to do so. You could save a life.
As the deadline approaches, electrical contractors will be in high demand to install and upgrade ionisation smoke alarms to photoelectric smoke alarms.
PROFESSIONAL ELECTRICIAN IN BRISBANE & SURROUNDING SUBURBS
If you're searching for the best licensed electrician in the Brisbane area and surrounds (Alderley, Ashgrove, Bardon, Newmarket, Paddington, Stafford, The Gap), look no further than Allyn White Electrical.
---
A smoke detector—or smoke alarm—is designed to detect smoke, heat or fire and let off an alert signal (a loud alarm noise). Whether the smoke alarm is placed in the hallway, in bedrooms or on factory floors, Australian law specifies that commercial and residential rental properties must have smoke alarms installed. That's why it's important to have working smoke alarms on your property.
Along with upgrading safety switches, your smoke alarms are probably the most important piece of safety equipment that you have in your home. Yet each year sadly people still die in house fires, as their smoke detectors didn't go off due to worn out batteries or they were removed because there were too many false alarms.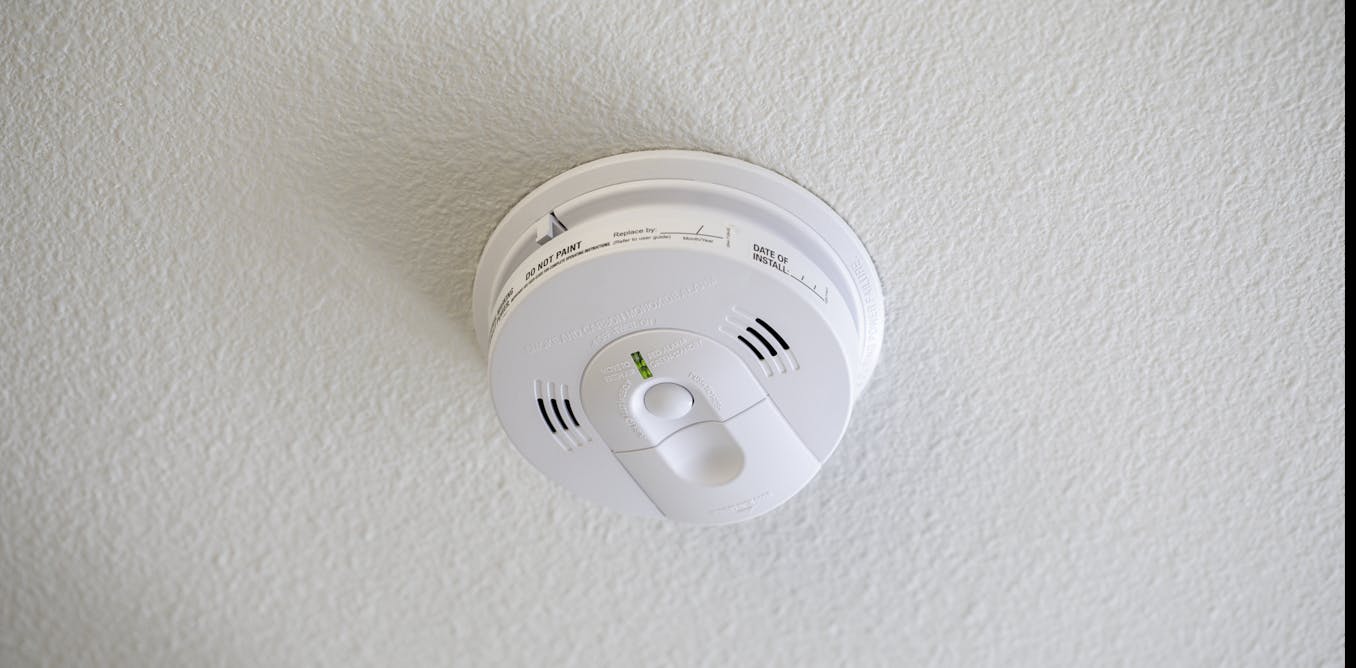 How Do Smoke Alarms Work?
Since smoke rises, smoke alarms are always placed on the roof for ideal detection. There are two common types of smoke alarms to choose from:
Photoelectric
Photoelectric sensors use a beam of light within the detector to sense any smoke in the air. The beam will shoot in a straight line when the air is clear. In the presence of smoke, the light will scatter, this is when the alarm will go off.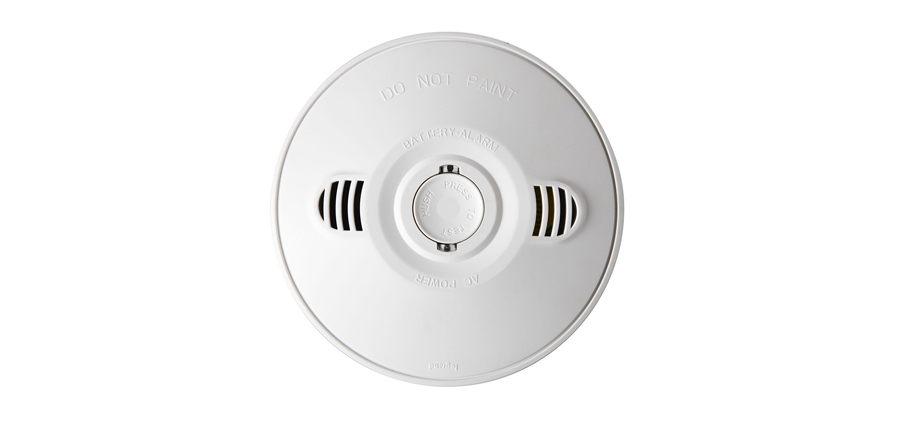 Ionization
Ionization detectors, on the other hand, use a chamber with a small electrical current. When smoke enters the chamber and the level of ions in the air changes, the electrical current drops and the alarm will sound.
Each function is beneficial in different instances and because of this, one is not necessarily better than the other. It is, however, recommended to have one of each of these functions on each floor of your home and in high-risk areas, such as the kitchen or near fireplaces and heating appliances.
New smoke alarm legislation will make Queensland households the safest in Australia in relation to fire safety. From 1 January 2022, all homes being sold, leased, or having their lease renewed (must have) hardwired photoelectric, interconnected smoke alarms installed in every bedroom, connecting hallways and on each storey. This legislation provides a higher standard of safety with regard to smoke alarms. Your properties compliance certificate will no longer be valid on 31st Dec 2021.
Book your smoke alarm upgrade NOW to ensure you are compliant as it is now the law to have your smoke alarms upgraded.
What you need to know:
• Interconnected photoelectric alarms MUST BE installed in bedrooms, hallways, and living areas on each storey of the property.
• Smoke alarms MUST BE either hardwired, with a battery backup, or have a 10-year lithium non-removable battery.
• Alarms MUST BE retested at each change of tenancy or lease renewal.
• Alarms MUST NOT BE older than 10 years.
Since smoke alarms work to constantly monitor the air 24 hours a day, they may begin to malfunction over time from exposure to accumulated dust, insects, airborne contaminants, and corrosion. Most smoke detectors will have an expiration or replace-by date stamped/printed on them; however, if your smoke alarm does not have a date on it, it is important to replace it once every 10 years. At the end of 10 years, the smoke alarm will have gone through millions of monitoring cycles and the components may have become less reliable.
• Compliance certificates MUST BE kept on file in case of a dispute.
Keep in mind that from 1 January 2022 if you have not upgraded to the new requirements your property may not be covered, check your policy and contact your Insurer.
For advice or to book an appointment, give us a call on 0416 235 641 or drop us a line at Allyn White Electrical.
To read more on the 2022 legislation, click here
Contact a professional
If you need to
upgrade your safety switches and/or your smoke alarms in Alderley, Ashgrove, Bardon, Newmarket, Paddington, Stafford, The Gap
, contact a professional electrician like Allyn White Electrical.
Contact a Licensed Electrician in Brisbane for Your Home Electrical Maintenanc and Repairs
Installation, repairs, upgrades, lighting advice for your home and outdoor spaces. No matter what your home renovation plan calls for, you can trust Allyn White.
With over 45 years of experience in all aspects of domestic, industrial, commercial and emergency electrical work, Allyn will be able to assist with your electrical problems in Brisbane.
For a free quote by a licensed electrician call 0416 235 641 to arrange a time to discuss your electrical needs.
Our charge out rate remains the same during the week, weekends and after hours, so don't hesitate to contact us today!
Source: vision6.com.au and Queensland electrical safety office
Information
Category
Trade & Professional > Electrician
Keywords
#smoke alarm
#smoke alarm reminder
#reminder
#reminder announcement
#smoke alarm announcement
#smoke alarm requirement
#smoke alarm requirement in queensland
#smoke alarm upgrade
#interconnected smoke alarm
#photoelectric smoke alarm
#ionization smoke alarm
#installing smoke alarm
#smoke alarm installation
#electrical service
#allyn white electrical
#allyn white brisbane
#electrical contractor
#electrician
#best electrician in brisbane
#best electrician in bardon
#best electrician in paddington
#brisbane electrician
#bardon electrician
#professional electrician near me
#electrical contractor bardon
#brisbane electrical contractor
#local electrician bardon
#alderley electrician
#ashgrove electrician
#best electrician in alderley
#best electrician in ashgrove
#best electrician in the gap
Profile
Allyn White
Allyn White is a licensed electrical contractor and electrician in Brisbane QLD. Allyn is ...